How to: Prep Your Home for Sale
March is the month that the Real Estate market begins to blossom in Northern Virginia. At Cascade, we see this because realtors and homeowners begin calling us to schedule appointments for Carpet Cleaning, House Pressure Washing, and Deck Pressure Washing. We see an increase in calls from all corners of NOVA, whether it be Loudoun County (Ashburn, Leesburg, Sterling) or PWC (Gainesville / Haymarket / Bristow). Getting your house ready to sell is serious business!
Last year, Randy and I personally went through the same process, selling our home in Gainesville VA. We listed our house on the market the last day of February and had multiple offers within 5 days. We even canceled our Open House that weekend because there was no need for it! And thank goodness because showing your house with a toddler, 2 dogs, and operating a small business is no easy task.
It led me to think about what made our selling process a success, especially when there were 3 other homes for sale in our neighborhood with nearly an identical floor plan/model and similar price point. Here are some things we did that were critical in success:
De-cluttered and deep cleaned the home, including carpet cleaning (you want those fresh carpet cleaning lines!)
Carefully staged each room (I love decorating, so this was fun!)
Pressure wash and stain our deck (with HOA approval on the color of course)
Pressure wash the house and garage
Hire a great realtor, who also invests in professional photography for your listing
With advice from our realtor, we completed the tasks, had professional photos taken and received numerous showings almost immediately.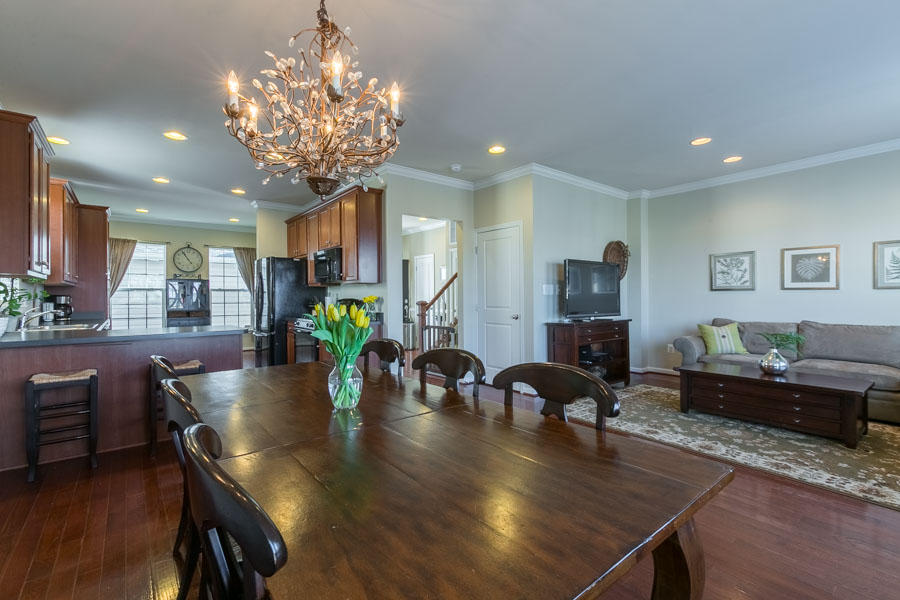 To share with our customers, we asked realtor, Kamber Petty of Living Realty, LLC (and founder of NOVA Outdoors!) for her tips on getting your house ready to sell: "Selling your home can seem like a daunting task, but if you give yourself a good start, it won't seem so stressful. It's time to declutter or start boxing up items that need to be donated or sold on local yard sale sites." Kamber also advised, "Each room needs to have a purpose, if that formal living room is a playroom for the kids, then it's going to be the most inviting play area for your potential buyers." Kamber shares more great tips here.
Are you getting ready to put your home on the Spring market? Be diligent and prepare well; there's nothing more stressful than trying to keep a home in perfect condition for showings for numerous weeks. Put your home's best foot forward from the very beginning, so you can get that offer quickly!
***
How can we help? Call today (703) 915-2402 to learn more about our pressure washing and carpet cleaning services.
« Back to Blog